Nuevo Formulario 1027 – Parte 2
Boletín Fiscal 01 - 2022
17 January 2022
Informe de Ventas y Prestaciones de Servicios (Formulario 1027) - Parte 2
En este boletín, ampliamos la información contenida en nuestro  Boletín Fiscal N°14-2021 del pasado 11 de noviembre de 2021, relacionado con la Resolución N°201-10011 de 20 de octubre de 2021, mediante la cual la DGI establece los lineamientos para el nuevo Formulario 1027.
A continuación, los aspectos que también deben ser considerados al momento de preparar el nuevo formulario:
- Todo contribuyente que, de acuerdo con esta Resolución, esté obligado a preparar este nuevo Informe de Ventas y Prestación de Servicios, deberá tomar en cuenta, para su correcta presentación, los siguientes puntos, de manera que pueda discriminar en el formulario los montos correspondientes a:
Las ventas o servicios prestados con su ITBMS.
Las operaciones con el Estado.
 Las operaciones destinadas a la exportación
-  Los contribuyentes que emitan sus facturas por medio de un Proveedor Autorizado Certificado (PAC) o que utilicen el facturador gratuito (FE) de la Dirección General de Ingresos, tendrán en forma predeterminada los datos de sus facturas emitidas en la plantilla del nuevo Informe de Ventas, al momento de su preparación.
-  En caso de ser necesario presentar un informe rectificativo, el mismo se podrá realizar sin costo alguno. Hasta el momento no existe un plazo de límite para presentar el formulario rectificativo.
-  Dicho informe debe ser elaborado utilizando el formulario electrónico respectivo, que estará disponible en la página web de la DGI.  Hay que recordar que esta norma entrará en vigor a partir de enero de 2022 y el primer informe (enero) deberá ser presentado hasta el último día del mes de febrero. 
Exhortamos a todos a seguir cumpliendo con las disposiciones tributarias contenidas en la ley, las cuales serán validadas por parte de la Dirección General de Ingresos. Esa dinámica de fiscalización que el Estado está realizando, es con el propósito de poder cumplir una de sus funciones como ente recaudador de los impuestos.
En HLB Cheng y Asociados contamos con un equipo de expertos que pueden ayudarle a resolver sus duda sobre este y otros temas fiscales.  Para mayor información, puede contactarnos al correo info@chengyasociados.com.
HLB Cheng Asociados
Together we make it happen
About HLB
HLB CHENG Y ASOCIADOS is an independent member of HLB International – a global network of independent professional accounting firms and business advisers.
© 2020 HLB CHENG Y ASOCIADOS. All rights reserved.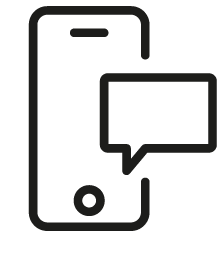 Contáctenos
Cualquiera que sea su duda, nuestro equipo le guiará en la dirección indicada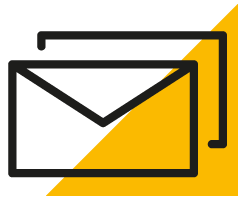 Suscripción - Boletín Fiscal